You have finally decided to move and you have located a few professional moving companies. The first order of business is to get an in-home consultation which you can use to get a moving estimate. The moving estimate should be very accurate following your in-home consultation, allowing you to make a choice among the companies you are considering. Furthermore, a thorough in-home consultation will help you get a professional inventory from the moving companies.
Here are some questions that you need to ask your moving company's representative when they arrive to carry out the in-home consultation.
What kind of liability coverage do they provide?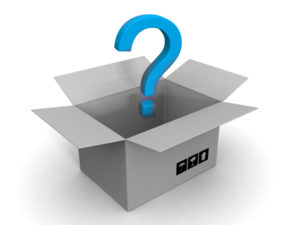 You want to move with a professional mover who offers full liability coverage which ensures that your items are safe in case of loss or damage. Furthermore, you should find out if the company extends insurance to its workers in the event they get injured when moving your items. This will protect you from any liability claims and suits you are definitely not planning for.
Do they have the necessary equipment?
Moving is a process that requires different specialized tools and equipment to help make the moving process smoother. Find out what number of trucks they have as well as the different sizes of the trucks, if they provide moving boxes and supplies and so on. This will let you know whether they can handle your move or not.
Do they have enough experienced crew?
During peak seasons, some moving companies are forced to outsource moving labor outside of their pool. Furthermore, some other moving companies work with hired labor at all times. You want to be sure that the company has enough experienced crew available to you no matter what season it is in the moving calendar. Rookie movers are bound to make costly mistakes, and you want to avoid that.
Do they have storage facilities?
In the event that you will need to keep some items in storage, you need a moving company that has storage facilities that are not only available, but clean and secure too. Moreover, you are better placed with a moving company that does not need to look for a third party to provide such facilities; you are better placed with a moving company that has its own storage facilities.
Can they give you references?
References are a great way to find out if a mover will provide good services or not. Some references could be from past customers, as well as awards and any form of recognition from relevant moving bodies. A company that can give you such references is more reliable and is sure to give you high quality service.
In conclusion, when you allow a perfect stranger into your home to go through your personal items, it's only fair that they prove their trustworthiness to you. We at Excalibur Movers ensure that we satisfactorily answer all the questions that you have for us. This ensures that when you sign on the dotted line, we are both willing parties. Talk to us today for all your moving needs and any moving queries you may have.