The Highest Standards. The Happiest Customers.
We move 500+ customers every month and these customers are just a small sample of our clientele. We believe is giving you a perfect moving experience by giving you a guaranteed price, clean cut professional, experienced movers. By moving with us we will do our best to meet your expectations if not exceeding them. As you can see in the testimonials we deliver what we preach.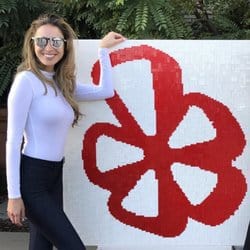 Excalibur does it again! Moving can be one of the most stressful things in life, but thanks to Excalibur and the quality of movers they employ, you can rest assured your move will be seamless. I moved this weekend. Oscar and his team of 9 men showed up on time, ready to get the job done. They were so proficient, careful and organized. I ended up taking a hike in the middle of the move, because they had everything handled. They will come a few weeks before and give you a "not to exceed quote." This is incredibly helpful in budgeting a move. They bring everything you need: bubble wrap, boxes, paper, tape, sharpies, etc. If you have difficult items to move, think large couches, or a projector and screen, they are experts in handling everything. I am so happy with the value of their services. I hope I do not have to move for a while, but if I do, I know that Excalibur will be there for me. I will never move with any other company. (877) 557 – 7777
info@excaliburmovers.com
529 South Broadway Suite,  Los Angeles, CA 90013
We don't share your information
Copyright © 2000-2018 Excalibur Moving Company. Our license number is MTR019128 USDLT 1383790 MC527371
Excalibur Movers Headquarter
Santa Monica
Los Angeles
Excalibur Movers Headquarter
9644 Lurline Ave
Chatsworth
,
CA
91311
(877) 557-7777
info@excaliburmovers.com