Piano Move The Perfect Piano Moving Experience!
Excalibur Movers will start by taking an inventory list of your goods, the exact locations factor for optimal navigation, and make a detailed and customized plan on how to best protect your home and possessions during your move in a guaranteed and no hidden price.
The Highest Standards. The Happiest Customers.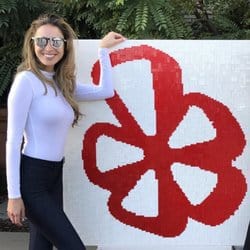 Excalibur does it again! Moving can be one of the most stressful things in life, but thanks to Excalibur and the quality of movers they employ, you can rest assured your move will be seamless. I moved this weekend. Oscar…
get a piano move quote now
We don't share your information
Moving a piano is not an easy task, the size and weight makes it very difficult to move for the average person.  They can be expensive and delicate which is why our experienced professional piano movers are trained to move even the largest and bulkiest piano with care and precision. Our piano movers fully disassemble and reassemble the piano by removing the legs, pedals, and anything else attached to the exterior.
To ensure its protection, we first wrap the piano with padded moving blankets and then plastic wrap. If extra protection is needed we create a custom crate using cardboard boxes. Once the piano is properly protected we use a 4-wheel dolly to load it into the truck. Please contact our office anytime to receive a flat rate price for your piano moving needs. (877) 557 – 7777
info@excaliburmovers.com
529 South Broadway Suite,  Los Angeles, CA 90013
We don't share your information
Copyright © 2000-2018 Excalibur Moving Company. Our license number is MTR019128 USDLT 1383790 MC527371
Excalibur Movers Headquarter
Santa Monica
Los Angeles
Excalibur Movers Headquarter
9644 Lurline Ave
Chatsworth
,
CA
91311
(877) 557-7777
info@excaliburmovers.com