Office Movers Professional Office Movers
Excalibur Movers will start by taking an inventory list of your goods, the exact locations factor for optimal navigation, and make a detailed and customized plan on how to best protect your home and possessions during your move in a guaranteed and no hidden price.
The Highest Standards. The Happiest Customers.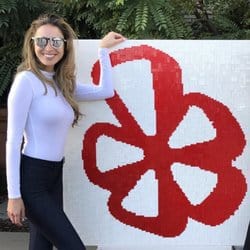 Excalibur does it again! Moving can be one of the most stressful things in life, but thanks to Excalibur and the quality of movers they employ, you can rest assured your move will be seamless. I moved this weekend. Oscar…
get a quick office moving quote today
We don't share your information
excalibur office moving company
In addition to moving homes, Excalibur Office Movers also specializes in moving offices. You can count on us to move you quickly, efficiently, and stress-free. We guarantee a smooth transition to your new office with our professionally trained office movers.  Our number one priority is to put you back on business as soon as possible.
✔ Free on-site estimates
✔ Building insurance requirements met
✔ Experienced and professional office movers
✔ Knowledgeable and caring staff
✔ Detailed and customized move plan
✔ Packing and unpacking services
✔ Disassembly and reassembly
✔ Special equipment protectors for elevators, hallways, and lobbies
✔ Storage facility with security cameras to ensure the safety of the items
Whether if it's a small or large office, Excalibur Office Movers have what you need to make your office move a successful and positive experience. (877) 557 – 7777
info@excaliburmovers.com
529 South Broadway Suite,  Los Angeles, CA 90013
We don't share your information
Copyright © 2000-2018 Excalibur Moving Company. Our license number is MTR019128 USDLT 1383790 MC527371
Excalibur Movers Headquarter
Santa Monica
Los Angeles
Excalibur Movers Headquarter
9644 Lurline Ave
Chatsworth
,
CA
91311
(877) 557-7777
info@excaliburmovers.com