Packing Professional Packing Services
Excalibur Movers will start by taking an inventory list of your goods, the exact locations factor for optimal navigation, and make a detailed and customized plan on how to best protect your home and possessions during your move in a guaranteed and no hidden price.
The Highest Standards. The Happiest Customers.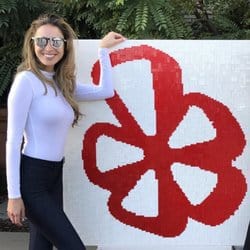 Excalibur does it again! Moving can be one of the most stressful things in life, but thanks to Excalibur and the quality of movers they employ, you can rest assured your move will be seamless. I moved this weekend. Oscar…
Get a packing quote now and get 15 free boxes!
We don't share your information
Here at Excalibur, we provide packing and unpacking services. Our movers are trained to ensure that your valuables are kept safe.
You want to save money by packing some or all of your own household goods, we understand and want you to save as well. We have packing materials to meet all your needs in the event your unable to pack everything on your own.
Full Packing:   We provide FULL professional packing services in preparation to safely package all your items right down to the very last curtain or computer desk of your commercial space. We understand moving can be stressful, so let us help pack everything for you.
Partial Packing:   If you don't need help packing the whole household maybe just your kitchen or bedroom. We can assist to professional pack, only what is needed.
Do it Yourself:  Wanting to pack on your own, but need packing materials? Don't worry, we've got you covered! We can provide packing materials at a cost.
Unpacking:  Need help taking everything out of their boxes towards the end of the day?    We can help unpack your boxes to make it easier by placing them in the right place for a less stressful day.
Long Distance/ Storage:  Moving out-of-state or need items stored for awhile?  We can pack and prep your items to make sure everything is intact for transportation no matter how far or long your items need to be protected.
Custom Crating:  Do you have a unique item that cannot be packaged by an normal cardboard box?  We offer a custom crating services to protect specialty items to be delivered in the right manner.
Want to know, what should not be packed?
Never pack flammables (such as propane tanks, lighter fluid, matches) or other dangerous articles stated as a Hazardous Material.
Also, It's best to empty, defrost and dry refrigerators and freezers before your move date. Set aside personal valuables like jewelry, money, vital documents and other valuable small items in a safe place that is not accessible to anyone.
*** If we disconnect a washer, dryer, or any appliance ( Fridge, dishwasher,etc.). Excalibur Van Lines is not liable for any problems, which may occur as a result of the disconnection, re-connection, directly nor directly, such as electrical, leaks, folds problem, etc. ***
***Do not ship jewelry, money, important papers or other valuable personal articles. It's best to carry these items with you or the following: (877) 557 – 7777
info@excaliburmovers.com
529 South Broadway Suite,  Los Angeles, CA 90013
We don't share your information
Copyright © 2000-2018 Excalibur Moving Company. Our license number is MTR019128 USDLT 1383790 MC527371
Excalibur Movers Headquarter
Santa Monica
Los Angeles
Excalibur Movers Headquarter
9644 Lurline Ave
Chatsworth
,
CA
91311
(877) 557-7777
info@excaliburmovers.com